1ST ANNUAL BMWCCA BEST ROADS OF TEXAS TOUR - SATURDAY OCTOBER 21ST
---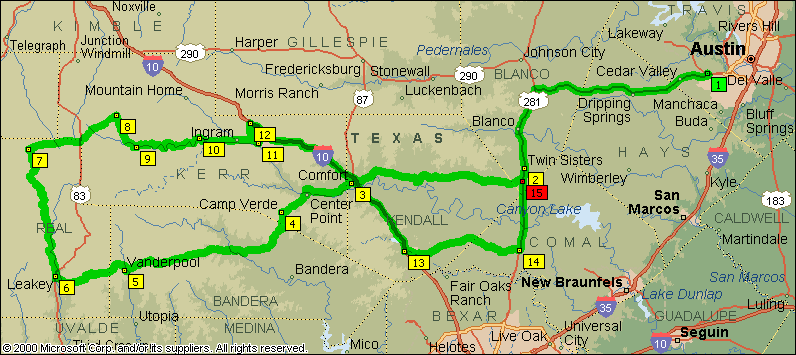 ---
HEADLINE: Saturday, October 21st the Tejas Chapter of the BMWCCA holds their inaugural Best Roads of Texas Tour ( B-R-O-T ). In spite of poor weather an estimated 30 cars made the drive through some of the prettiest roads in the Lone Star State. Said one smiling Z3 driver, " this is the most fun I've ever had with that little roadster!"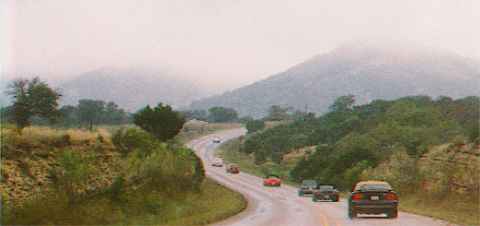 ---
Drivers from Houston, Dallas, and San Antonio met up with the host group in Austin. Some of the bimmers who made the drive included several M Roadster s, an imola red M Coupe, countless Z3s, a few new E46 3 series, one classic 1976 '02, one very quick M3, a Dinanized 1988 735i, a lovely black E36 328iS, a classic silver E28 535i, and a wonderfully restored E30 323i.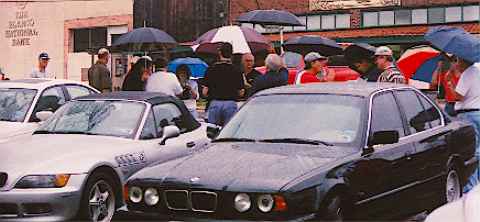 ---
David McLeroy of St. Claire Cabins graciously provided lunch and shelter for the entire group.The St. Claire cabins are located halfway between Vanderpool and Leaky. A great place to take a breather from some heavy wheel turnin!

---
The Houston BMWCCA would like to express their thanks to Glenn McConnell, President of the Tejas Chapter for inviting all us Houston folks along. Kudos also to Warren Campbell for organizing the Houston caravan. Let's do it again next year!!
---
---
Jeff Newton, webmaster Houston Z3 Owners Group