---
Sunny Beaches Drive Event Page
---
sponsored by Advantage BMW of Clear Lake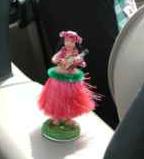 A Sunny Beaches Tale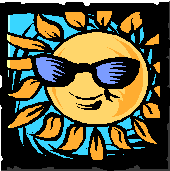 by Warren Campbell
(for photos below, mouse over to see "wise-crack" caption, click to download full-size image)
I met Larry (Z3tech) Nissan last fall when he moved from a dealer in Dallas to Advantage here in Houston. One of the things he said, was that he would like to do a drive down to the beach. It sounded like fun. After all, all of our drives had always started on the north side of town and went father north.

This past spring I had the occasion to again drive some of the back roads in Brazoria County and came to the conclusion that even though these roads were straight as an arrow, they had their own character. Out comes MS Streets and Trips, and my Texas LeLorme Atlas and before you know it a plan started coming together. The original plan was to skirt the northern part of Brazoria and Matagorda Counties then swing south through New Gulf, Gulf Hill, Gulf and then (tadaa) Chinquapin Landing before heading along the Coast Highway through Freeport and Galveston. Grand plan, it wouldn't work.

It would take to long; we would end up on the beach in the early afternoon (way hot) and let's face it, there just isn't that much to see in Chinquapin Landing. Galveston, on the other hand was just the opposite, too much to see! And how could you have a beach drive without Texas' number one free attraction, disguised as the Bolivar Ferry. New plans took shape as the management team of Advantage BMW offered their Clear Lake facility to the club. What a great spot to start. It's an all new modern facility, and located at perhaps the very best location to head to the beach.

Everyone knows Chip Chapee. He was the number one service writer at Advantage-Downtown forever then promoted to Service Manager of the new Clear Lake facility. Chip was appointed our liaison there and when that happened it all came together. He said, "Tell me what you want and I'll have it for you." Did he ever!

Dave (MoFast) Meaux, Gary (Wild Man) Johnson and I did the pre-drive drive with the help of my co-pilot and daughter, Alex, and it was all set.

The morning of the drive, the weather could not have been better. It was one of those hot summer days with just enough clouds to keep the hot part of the sun away. We met at Advantage-Clear Lake at 8:00 AM where Chip & Company had us all set up with pastries and BMW mugs (that we got to keep) of coffee from that fancy expresso machine of theirs. We had a total of 22 cars and 36 people. Some even came from Dallas.




We set off south on the Gulf Freeway for a few miles then through Dickinson, Santa Fe then Hitchcock before making a brief stop at the old Blimp Base, the site of Grand Sports Speedway and the SCCA meets. By this time we were out of the urban area and it was open roads. Over herd on the FSR radios on the next leg, "Do you know how to get to Freeport from here? … "Just go west 'till you smell it." Not so!



Our route took us past the Brazoria National Wildlife Refuge and into Oyster Creek where we made a pit stop at Buckee's. From there it was a short hop to the Blue Water Highway in Surfside where we finally saw the Sunny Beaches. For the next hour we drove the coast highway in to Galveston's West Beach then onto the Seawall.





We all enjoyed a great seafood lunch at the Pier 19 restaurant and from there we saw the sights and shops of the Strand. The Elissa, the Seaport Museum, and all the shops were within easy walking distance from the restaurant and we had enough time to see a lot of the sights. There is so much to see and do in Galveston; the problem is deciding which ones to see first.






Then we were off to the Bolivar Ferry where we had the anticipated wait of 30-40 minutes. Despite all our schemes and conniving, we ended up on two different boats. Not to worry, though it was fun and scenic. We met up at Ft. Travis on the Bolivar side and then on to the beach part of the Sunny Beaches Drive. No problem, mon.



Well, maybe one problem. While we were at Ft Travis, Larry called me and said, "Are you sure you want to take those cars through this sand? My X5 is ok with that but how about those Z3's?" I said, 'No problem. We were down there last week and we all went through it just fine." When I did get there it was different. The hard, smooth, sand approach off the road to the beach was now soft, fluffy and very rutted. 'Geeze, now what do I do?' Head back home and tell everyone that I was just kidding about the beach part of the Sunny Beaches Drive? I said over the radio to everyone, 'I'm going through. If I make it, y'all be sure to stay exactly in my tracks. If I sink out of sight, you're on your own.'

I picked a rut on the right side and promptly sank to the frame. With everyone watching! After a bit of 1st gear and reverse while co-pilot Alex pushed, I got out and onto the beach. A mostly sober guy on the beach said, 'Why'd you go on the right? Everyone gets stuck over there.' I guess I didn't read the instructions. Everyone else went to the left and we were all on the sandy, Sunny Beach.


Larry was just down the beach in his X-5 and was setting up. He had a huge cooler of drinks, we all put out our folding chairs and told stories about how not to get stuck in the sand while the kids went in search of sharks and such. Since it was then 5 o'clockish, it was cool with a nice breeze blowing.





After a bit, Larry had hot dogs on the grill and everyone generally chilled out. All in all, a pretty good day. Good roads, a nice scenery, lots to see and do, and mostly, a great group of people. Ain't we good!

"click here to see the people enjoyed the fun"
"click here to download the route and schedule in Adobe PDF format"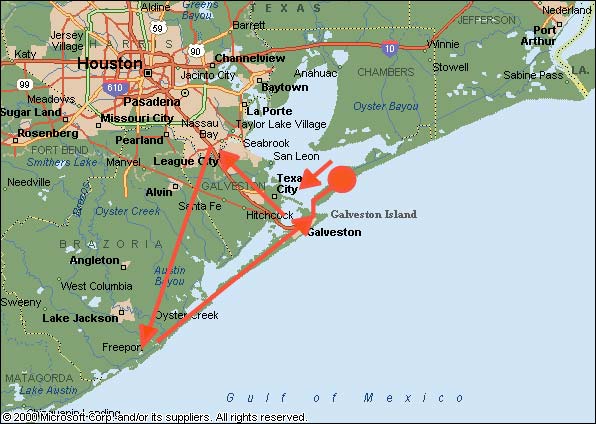 Driver

Der Bimmer

Warren "WarCamp" Campbell

1.9 Z3

- Green

Gary "Wild Man" Johnson

M Roadster

- Blue

Phyllis "Concours Shine" Siecko

323i

- Black

Fred "FredR" Reinemeyer

1.9 Z3

- Black

Dave "MoFast" Meaux

M Roadster

- White

and his wife....."Sportsfan" Janet

328iS - Black

John "Yukon John" Walik

2.8 Z3 - Black

Spencer & Liz Cubage

3.0 Z3 - Silver

Ricardo "Panama" Barnes

M3 - Violet

Julia Ito

330Ci - Black

Eddie & Emily Mou

323i - White

DanDan & Valerie "The Kid" Baker

318ti - Red

Mark & Caroline Murphy

M Roadster - Black

Yrwins Acosta
3.0 Z3 - Red
Joe & Marylee Westmorland
325iS
Rafi Shariff
M Coupe - Black

Rafi's bud

M Coupe - Blue

Bill Elwell
1.9 Z3 - Blue

dave meaux Houston Z3 Owners Group - webmeister
Sunny Beach photos by Dan and Valerie Baker and Spencer and Elizabeth Cubage.