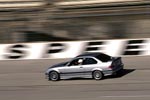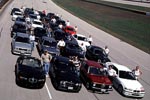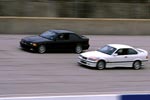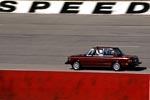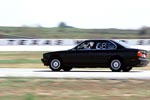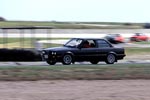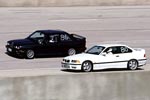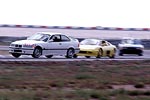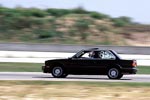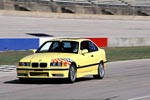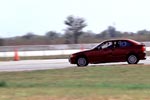 We've had many people asking about a high-speed driver's school at TWS but, given the amount of money and the number of people needed to put on such an event, we have not been in a position to do one on our own. Thanks to the hard work of Robert Buttweiler and Carl Irving, the Houston Chapter was able to get together with the TWS Motorsport Club and make arrangements for our members to participate in a way that some the less experienced BMW drivers would not feel intimidated by some of the more experienced drivers that normally show up to the Motorsport Club's event. This meant that drivers were put in run sessions with drivers with similar experience and cars. By the end of the weekend though, most drivers were generally comfortable with their cars, track and driving ability that seeing a car in their rear-view mirror was not as intimidating as when they first started out. From my experience, when I looked up to find that an Ferrari F40 (and well driven) had somehow found it's way in to our run group and my 2002's rear-view mirror, I thought "I know he's a better driver, is driving a verrrry high perforance car and I can tell that he knows he's not supposed to pass me in the back section so, I'll just concentrate on not hitting the slower car in front of me."
As mentioned above, all photos were taken by me except for the middle photo in the top row which was taken by Bob Murphy (hey, I wanted to be in the picture, too!). The first photo from the left on the second row was taken by Larry Pollock (of Camera Co/Op fame) and although he captured me and my car with the word "SPEED" in the background, "SPEED" we were not when you compared us to the M3s, Ferraris and Vipers out there. In fact, in this picture I'm signaling a faster car to pass me on my right! But, by the end of the weekend, we did hold our own (and then some) in the back section (read 'curves').
If you don't see your car, send me e-mail and I'll see if I can dig one up. But remember, if we were in the same run group (blue) there's a slim chance I'll have a picture.
Check back later, we may have more pictures and even a QuickTime Video.
-James Salazar
October 7, 1997
---