iCal
Schnell Fest D.E. at COTA
Date/Time:
Sep 21, 2019 - Sep 22, 2019
All Day
Description:
Greetings BMW CCA members. We will be holding another Schnell Fest D.E. at COTA. The event is scheduled for September 21-22, 2019.
Details to be posted as soon as they become available.  Note that this will be a two-day event.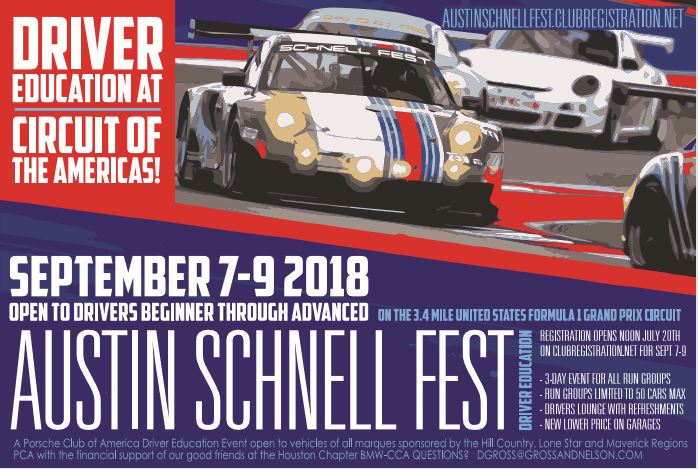 Location: