iCal
Annual Dinner/Meeting
Date/Time:
Jan 29, 2022
5:30 pm - 8:30 pm
We will hold the Annual event at Saint Arnold's Brewery in the upstairs Beer Hall.  German food buffet (schnitzel, bratwurst, kielbasa, mini-pretzel, red cabbage, potato salad) and seasonal beer selection, cider, and root beer are included. Please sign up by January 20th at 11:59pm th.  Registration is on clubregistration.net.
Price:
$35 adults (members and member's guests)
$15 kids
We expect to have some raffle prizes.  Tickets are a member benefit and you must be present to win.
Parking:
There is parking in four (4) parking lots available on space available basis.  Note the Beer Hall is upstairs in the Brewery building, do not go to the Beer Garden.
If you would like to volunteer to help put the event on, or have questions please contact:
vice-president@houston-bmwcca.com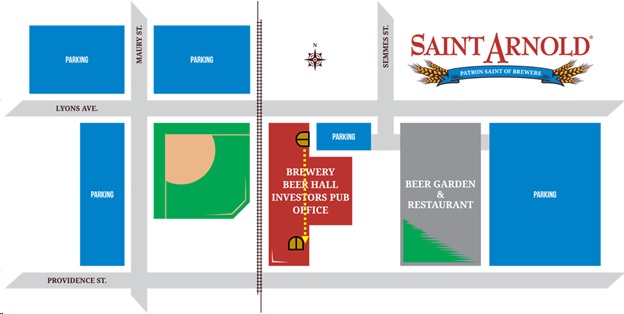 Location:
Registration: