iCal
Bimmers and Brews
Date/Time:
Sep 2, 2023
11:00 am - 2:00 pm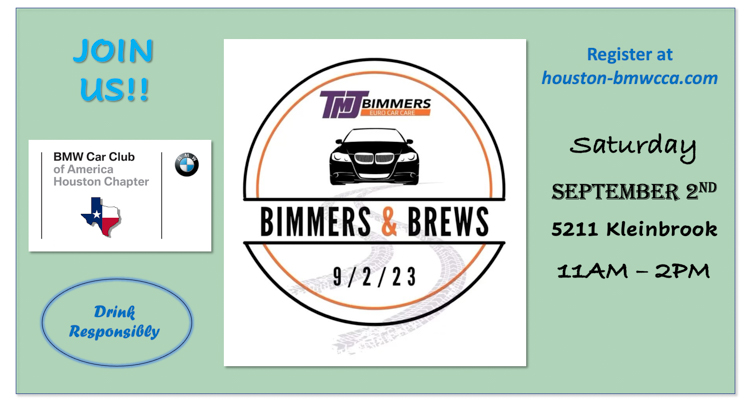 Description:
Join us at TMJ Bimmers for Bimmers & Brews!  Saturday, September 2nd from 11am to 2pm.  Mingos Latin Kitchen will have their food truck there and beer will be available from 11 Below Brewery.  We will also have water and soda. bottles.
TMJ will also make available some of their technicians for car discussions along with their store manager, shop foreman and service advisor.  Please register below!
Location:
Contact:
Registration:
Registration is closed for this event.
Who's going:
Ed Solymosy Jr
Dan & Valerie Baker
Justin Tyson & Guest
Ken and Vikki Finley
Jim Iden LaRita Godbey
Total # of people attending: 9